In case you haven't figured it out yet, I love being able to read books from new-to-me authors and getting to share with you guys! And this steamy book is definitely share worthy! I can't wait to get more from this series. Now, if you don't want your panties to spontaneously combust, don't read this book! *fans self*
I have a new book boyfriend! Creighton Karas. Back off ladies, he's mine!
First off, I really enjoy how the chapters flip back and forth from his/hers POV. I like dual perspectives. And in this story, it made it even more delicious to see what was going through Creighton's head.
That being said, THIS BOOK! Whew! But Holly said it best, "Holy possessive alpha-male alert, Batman." I agree, Holly. This story is different from other billionaire alpha males. But be forewarned. This book will set your panties on fiyah!!!!
This book is fast paced. SCORCHING hot. And unexpected. This story was well written, intriguing, and have I mentioned how hot it is?! Somebody call the fire department!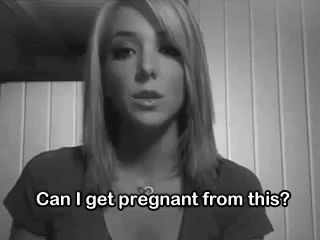 Wowowowowowowow!!!! I'm completely blown away by this book. I literally got sucked into Holly and Creighton's world and I did nothing else but devour their story. I can guarantee, more Meghan March books are now on my TBR.
Holly is an up and coming country music star. She came from nothing but has had to fight for where she is today. She's strong willed, knows what she wants, but is also somewhat young and naive. She has found herself backed into a corner career wise and wants something for herself that isn't told to her by her record label. She makes a rash decision, taking her life into her control, just to give control to Creighton. But yet, it's on her terms, not someone else's. She learns to navigate this new world and what she's willing to let slide vs what she needs to stand up for.
Creighton Karas is an ultimate sexy, alpha male. He knows how to seek what he wants, with the results he is looking for. We don't know all that much about him (Yet!) but I thoroughly enjoyed watching him start to fall for Holly. She is unlike anyone he's ever known and there is a pull toward her he can't deny. He appreciates her strong willfulness, but also wants her to let go in the bedroom and let him dominate her. It's absolutely delicious. I sure hope I don't want to throw my kindle when I find out what happens next but what I do know is, Creighton will be PISSED! I wonder if he will have to punish her?
Don't let this book/series pass you by! I haven't read the rest in the series yet, but based on this book, I know it's going to be good!! What are you waiting for? 1-click this book!
I've got a big dick and an even bigger bank account. That's pretty much where my bio ends.
Honestly, I don't need to say anything else. I've just sold 99% of women on going home with me.
Do I sound like an asshole to you?
That's because I am.
And guess what? It works for me just fine.
Or at least it did.
Until I met her.
Books talk about sparks flying. Fuck that shit. With her, it was like emergency flares mixed with jet fuel. Or maybe just straight up napalm.
Only one problem.
She wouldn't tell me her name or her number when she disappeared from the hotel room after the hottest fucking night of my life.
Now I've had a taste of unicorn pussy—the sweetest, rarest of all pussy—and I need it again.
So what's an asshole to do?
I took this problem to the street. A missed connection gone viral.
And when I find her? I'm keeping her.
Dirty Billionaire is the first book in The Dirty Billionaire Trilogy and is not a standalone. The story continues in Dirty Pleasures, which will release 12/29/2015, and Dirty Together, which will release on 1/12/2016.
WARNING: If you can't handle a dirty-talking, dominant alpha male, The Dirty Billionaire Trilogy may not be for you. If you're looking for your newest filthy billionaire book boyfriend, I'd love to introduce you to Creighton Karas.